The many services we provide for marine vehicles are often overlooked because of our name… Alien CAR Care, but we actually offer many services to keep your boat looking great too.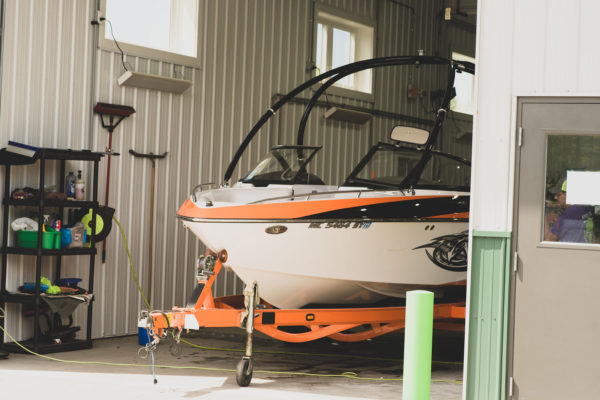 It's extremely common for boats to spend much of their U.V. bathed days outside, non-stop, for 7 months or more per year. The chalky and faded hull or yellow oxidized look, along with staining and fading can quickly deplete the shine of your multiple thousand dollar investment! We can use multiple tools like wetsanding and/or buffing to aggressively remove the oxidation and bring back that deep shine to the exterior. BUT…after we restore your boat's hull to its former shine, we have to determine how to deter this weathering  and harsh UV process from happening again! A paint sealant or "wax" will MAYBE give you 3-4 months of protection if you're lucky, unless your boat sits inside most of its life.. Consider ceramic coatings… even on your boats plastic and vinyl seats! 
Custom pick the look you're going for, and one of our highly trained technicians can apply the custom vinyl decals you've always wanted, and even remove old faded decals and replace for a fresh, updated look to your water craft.
Want to schedule an Estimate?  Give us a call!