Hard Water Spot Removal, Ceramic Coating
This Challenger was beautiful when we started, but some stubborn hard water spots and minor scratches held it back from its former shine. After getting a thorough exterior detail, scratch removal, and paint correction we added a ceramic coating to help prevent water spots or sun damage in the future.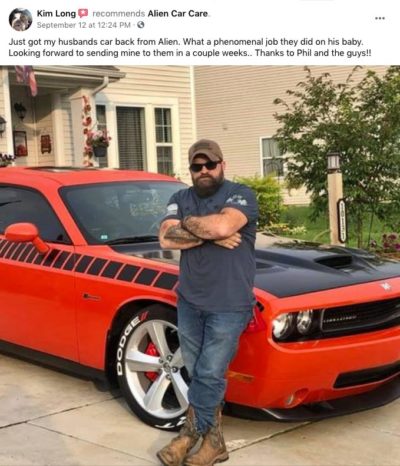 Thanks for the kind words Kim!