We can repair your cloth or carpet
Sometimes a burn hole, tear, or seam that is starting to separate can ruin the look of your vehicle's interior. We can stitch, glue, attach fibers, and use other "secrets" to get that seat or carpet repaired, BUT ONLY IF there is strong material around the damaged area! This service can often hide a tearing cloth or vinyl stitch that is coming undone, with only you and the tech knowing the damage ever existed!
Think your seat is too far gone? We also offer custom seat cover installation.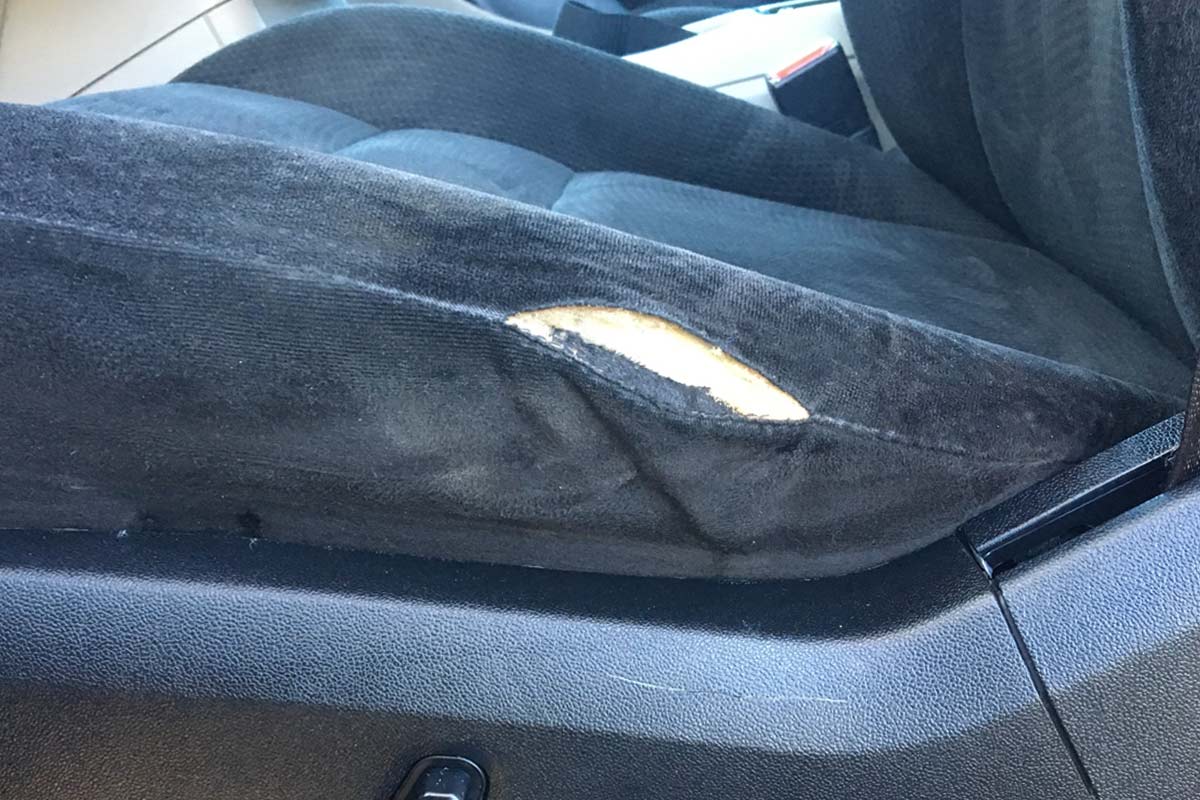 Have cloth or carpet that's in need of repair?  Give us a call!