Rips, cracks, or tears?  We can repair that!
Alien Car Care can eliminate ugly scuffs, minor cracking, punctures, stains, and faded areas of your vehicle's vinyl or plastic surfaces, extending the life of your car's interior. We can also restore your leather and vinyl interiors back to original color while providing UV protection to prevent fading. Interior repairs can greatly diminish the appearance of your damaged area, and save hundreds in replacement parts.  
Have a piece of home furniture that needs repairing?  We've worked on many home furnishings with these same repair techniques.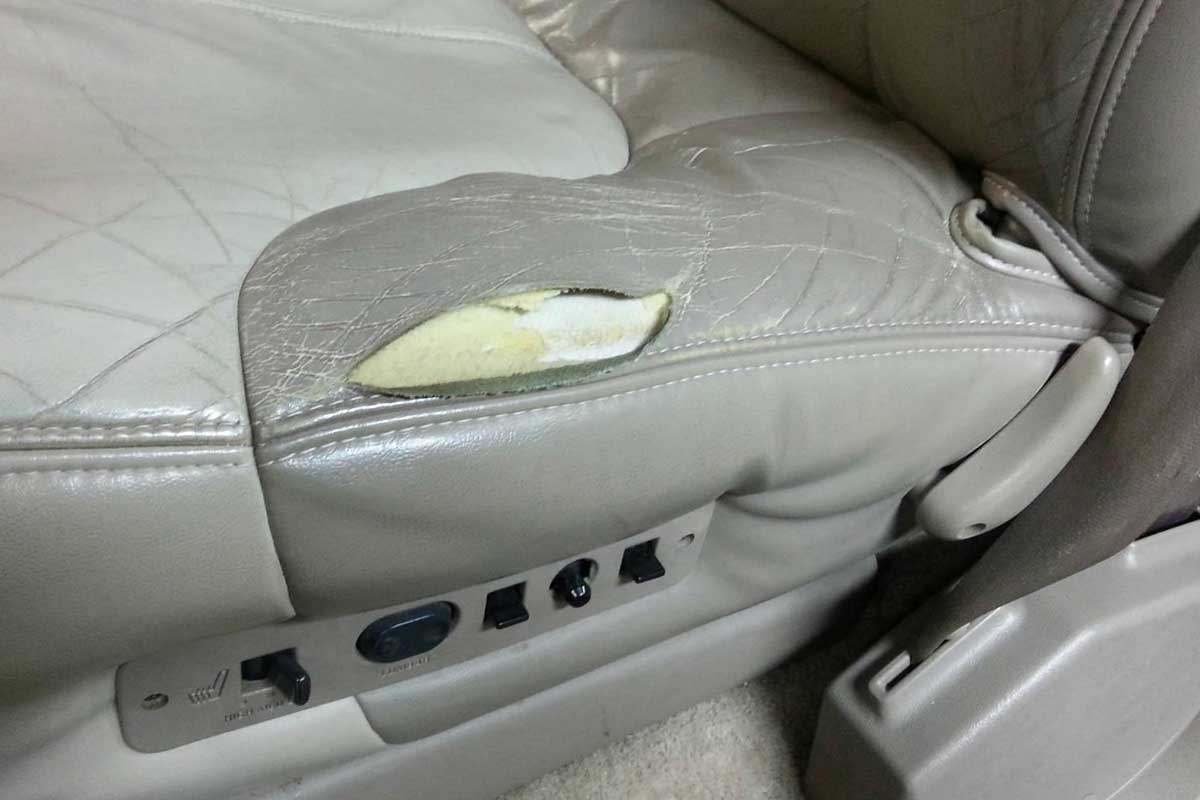 Have leather or vinyl that needs a repair?  Give us a call!