Staining can happen through normal wear and tear over the course of years, or it can take happen in an instant.  Either way, we have specialized techniques and specific chemicals to treat the stain depending on the type and color of the contaminate. Most stains are often removed during a normal interior detail.  For stubborn stains we use a combination of steam and professional grade chemicals to deal with it.  In the event we are unable to fully remove the stain we can dye it to match the existing material.  Whether it's leather, vinyl, cloth, or carpet we have a process to remove the stain in your vehicle.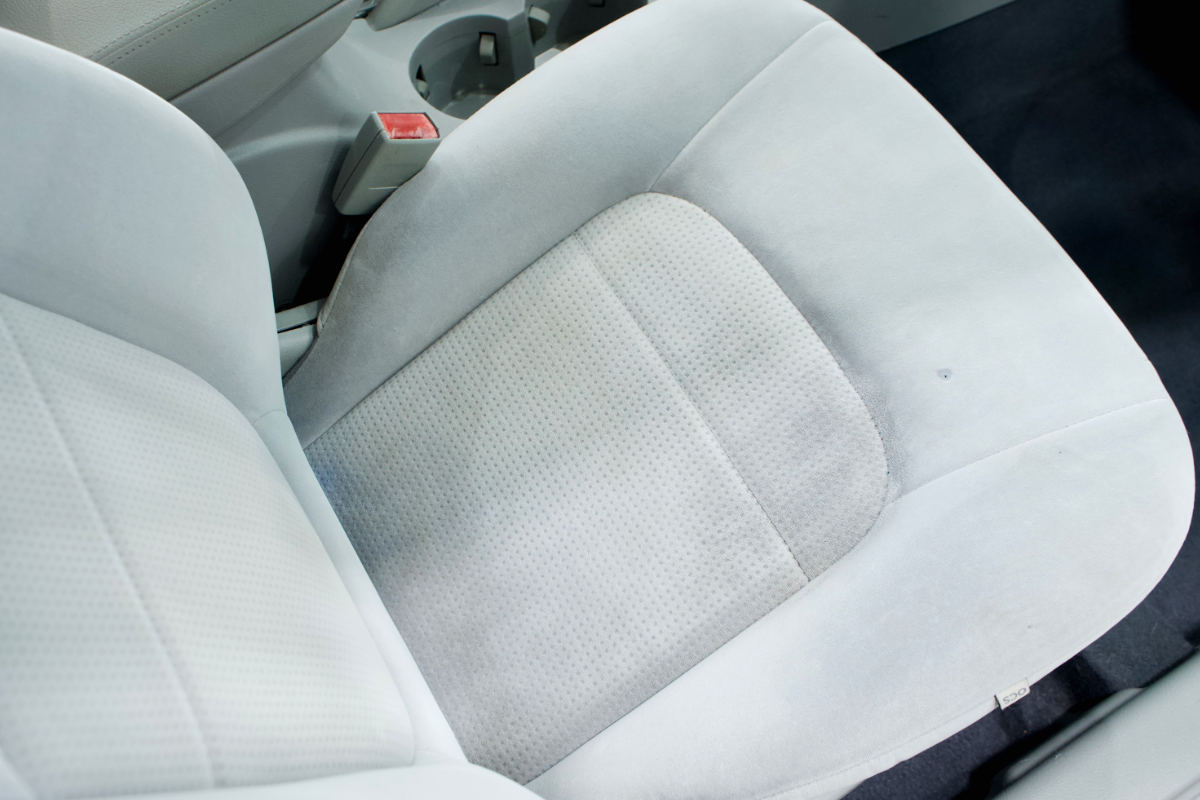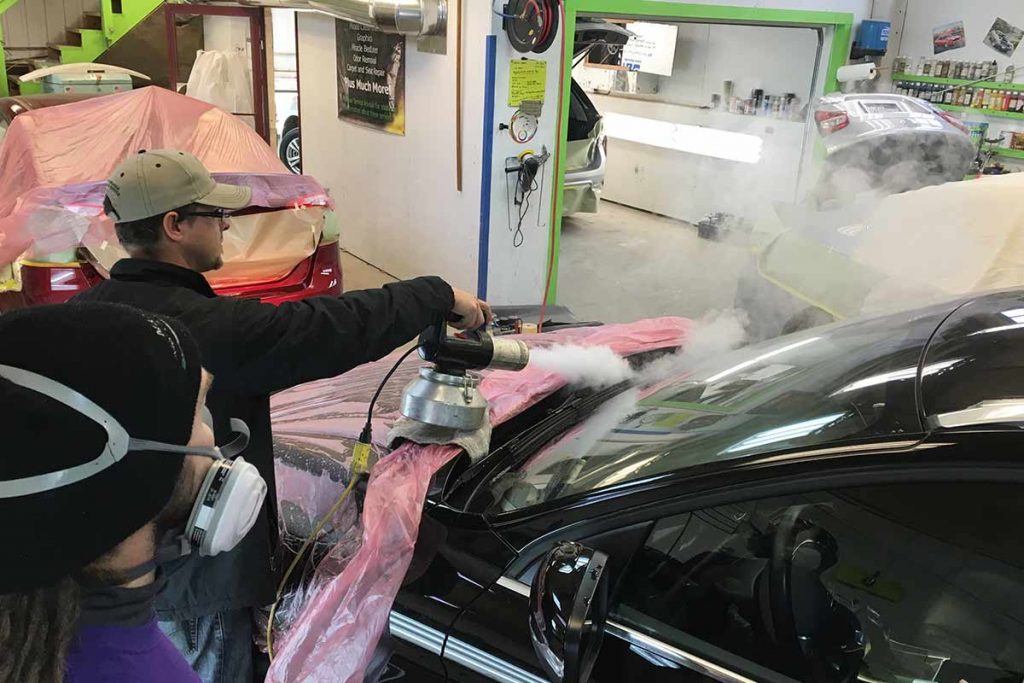 Our goal with odor removal is to do exactly that….remove it at its source, rather than just masking the smell.  Every odor removal process begins with a complete and thorough interior detail to assure that every inch of your vehicle has been professionally cleaned.  This allows our technicians to properly evaluate the vehicle and determine potential sources for the odor.  Your vehicle will be treated as a whole, with special treatments provided to problem areas.  We have specialized treatments for urine smells, smoke smells, mildew and bacterial growth, and more.  For resistant odors, we will often recommend changing your cabin air filter which we can do as well.  Additionally, our ozone treatment process converts oxygen into gas ozone which eliminates any odor causing bacteria and germs hiding in your vehicle's soft, porous surfaces.
Need to get rid of some stains or odor?  Give us a call!