Sometimes you just need a little clarity
Headlights are a small part of your car but have a huge impact on its overall appearance and your ability to see safely at night.  You've no doubt seen a car's headlight lens turn foggy, yellow, and get extremely oxidized.  Is that repairable, you ask? Yes, and it's affordable! Our headlight restoration involves a four step process. We start by removing the oxidized film giving your headlight its cloudy yellow look.  This film is caused by years of UV damage from the sun.  We then polish out the finished headlight so it looks new again.  This dramatically improves your vehicle's appearance and helps you see better at night. Finally, we finish the process with a clear UV resistant protectant coating, which provides better, longer lasting results than disappointing DIY restoration kits.  Unfortunately, if you are experiencing condensation within your headlight, there is no solution other than a headlight replacement.  If you're in need of a new headlight, we can order and install it for you.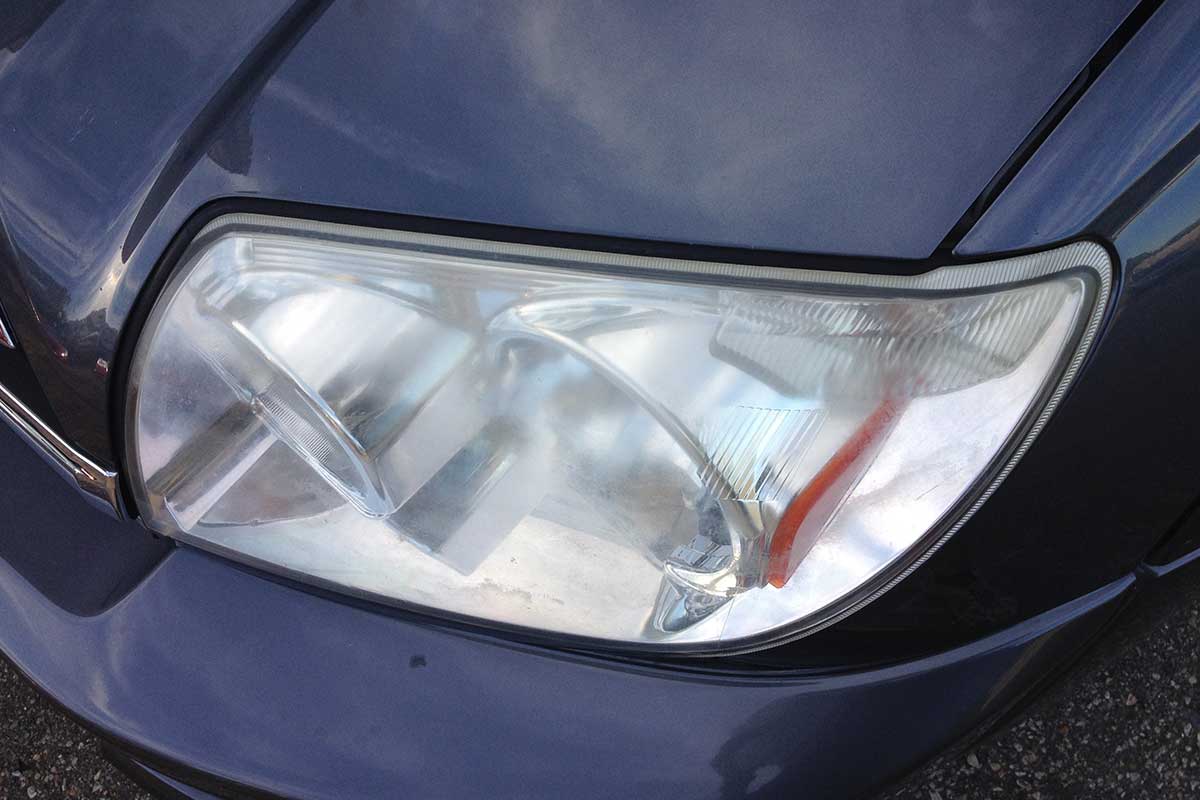 Do your cloudy headlights need some restoration ?  Give us a call!