Less paint means more savings
Some smaller dings and dents can be removed using tools to "push" the metal from the inside out, or glue pulling techniques to pull the dent from the outside. Due to the overwhelming variety of types of dents, access areas, and other factors; not all dents are candidates for paintless dent removal. Some may require a traditional bodyshop repair: filling the dent with compound, sanding, and repainting. During your estimate, ask if it's right for your situation!
Yeah, we can fix hail damage with paintless dent removal.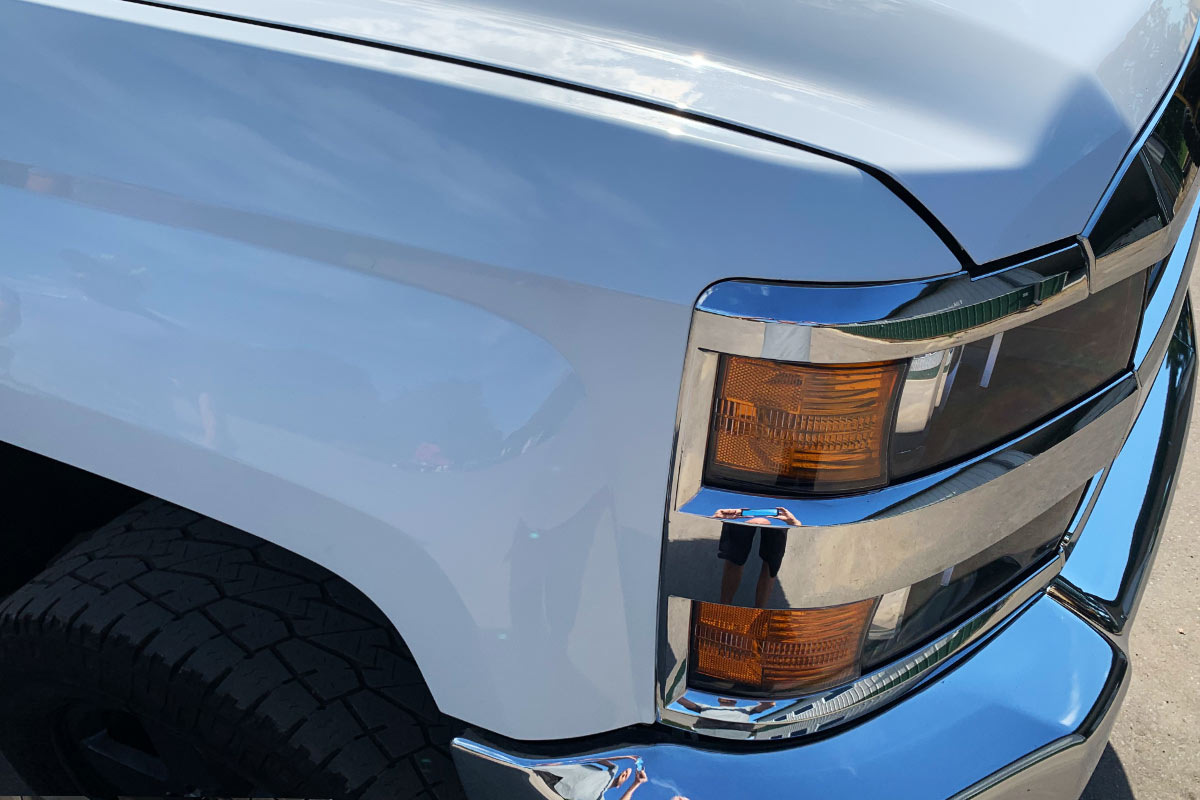 Have a dent that could use some paintless dent removal?  Give us a call!