Sometimes your plastic just needs a little surgery
Hard plastic surfaces make up 50% of the interior on most vehicles. Plastic is not always durable and can often crack or break under certain conditions.  UV light and extreme temperatures can be harsh on your vehicle, resulting in dry, faded, or brittle interior surfaces.  Replacement parts are often very costly and installation can be a bear, so why not try a repair? Our technicians can repair, retexturize, and redye most hard plastic surfaces on the interior or exterior of your vehicle. Mounting holes from cell phones and other electronic devices? Dog scratches? Burn holes? These can often be restored to "like new" condition! Alien Car Care can make those scratches and cracks in your interior plastic virtually disappear.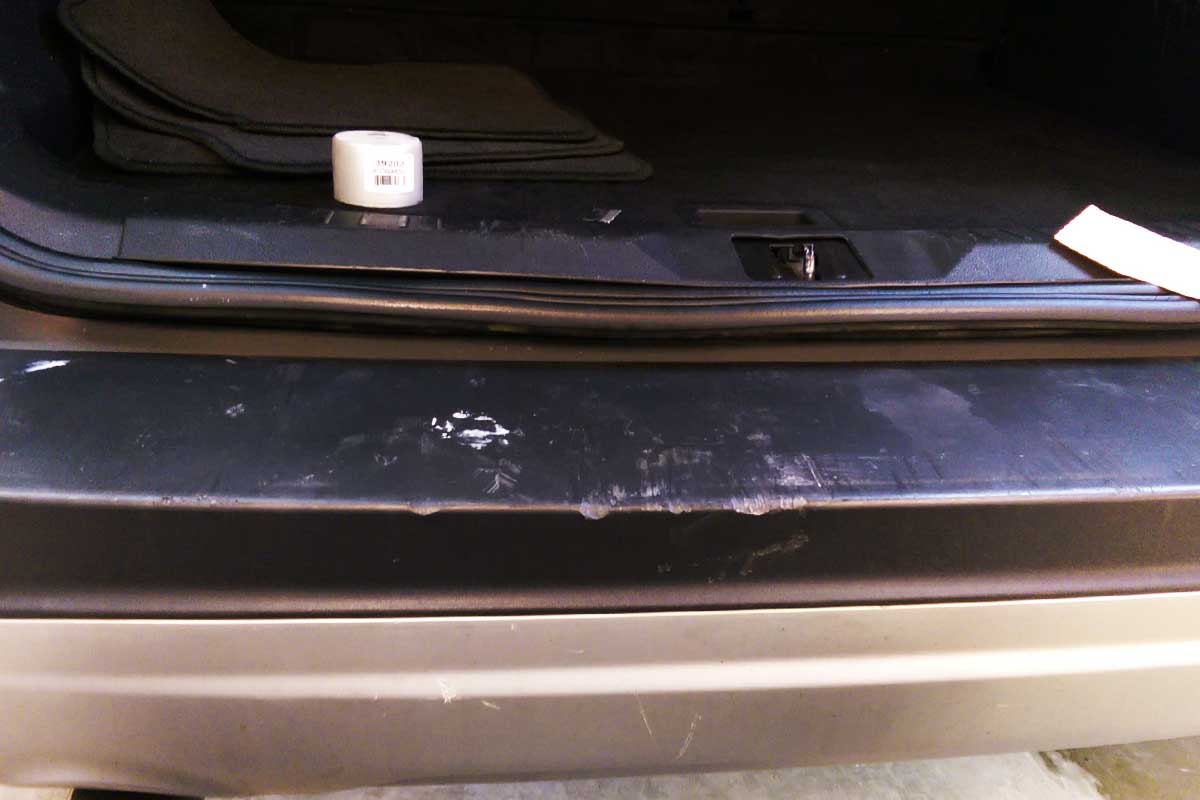 Need some hard plastic repair?  Give us a call!