Fend off rocks and other road debris
Fender flares look cool, but their main purpose is to deflect rocks and debris away from your vehicle. They also keep you from getting in trouble with the law if you've added wider than normal tires to your vehicle.  From bold to discrete, we offer a wide range of fender flare options.  Your fender flare can stand out by matching the trim or we can color match your vehicles paint. Stop in or give us a call and we'll help you find the fender flare that best fits your personal style.  After you decide on the right one we'll get it ordered and installed.
Fender flares will protect your fender wells and edges from rust-causing paint damage by deflecting rocks and debris away from the vehicle's body. By installing Fender Flares you are protecting your investment as well as adhering to tire coverage laws.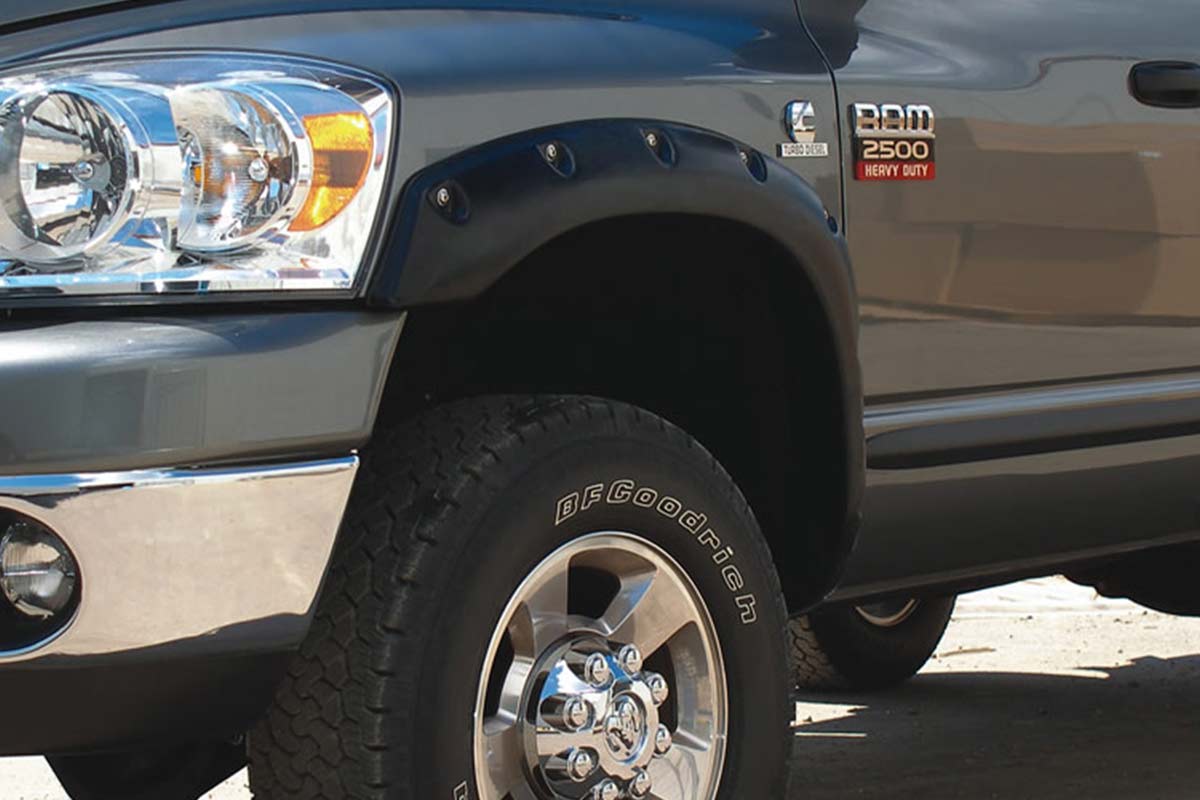 An affordable way to hide existing damage
The fender is a common place for rust to rear its ugly head.  Rust is a very difficult thing to manage at times.  Even here at Alien Car Care we can make rust spots look great again, but it's extremely difficult to keep it gone forever.  Fender flares are a great way to cover up unsightly rust spots or other damage without breaking the bank.  It's just another solution we offer to fit your budget.
Need to add a little flare to your fender?  Give us a call!